This article is about the people who wield Miraculouses. You may be looking for another Miraculous.
"
Many centuries ago, magic jewels bestowing extraordinary powers were created. These were... the Miraculous. Throughout history, heroes have used these jewels for the good of the human race.
"
Miraculous holders,[1] also called Miraculous wielders,[2] are people who own Miraculouses and use them to transform (with the help of kwamis) into animal-themed, super-powered beings.
Abilities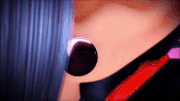 In order for a Miraculous holder to transform, they need to be wearing the Miraculous and have the kwami connected to the Miraculous to be absorbed.[2] Through transformation, they change into an animal-themed superhero. In these forms, the Miraculous holder gains enhanced physical abilities, a tool (like Ladybug's yo-yo), and a superpower (like Cat Noir's Cataclysm).[3]
Miraculous holders are almost invulnerable yet they are not exempt from such things as jumping off a high building while not transformed or drowning.
While they are almost invulnerable, they must be wise about how they use their superpower.[4] Because after it is used, the kwami loses the energy needed to keep the transformation, and in about five minutes the Miraculous holder reverts back to normal as the kwami emerges from the Miraculous.[5] If they want to transform back, they need to help their kwami regain energy back by feeding them.
According to Plagg the suit that the Miraculous transformation creates is "what you really want, deep down".
Miraculous holders can use more than one Miraculous at the same time, which is why Hawk Moth desires both the Ladybug Miraculous and Cat Miraculous.[6] Other than gaining more power, the result of doing this is unknown, like if the holder keeps one animal-themed form while still having access to the other power(s).
List of Miraculous holders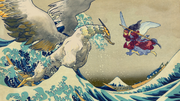 Unknown Miraculous
Trivia
References