Major Spoiler Warning
This page contains major spoilers from an episode(s) that has not aired in the US yet.
"
The time has come for us to find our next victim, my wicked little akumas, and to prey upon Ladybug and Cat Noir.
"

—Hawk Moth, "Mr. Pigeon"
Hawk Moth's lair
is a room or observatory at an unknown location. Here,
Hawk Moth
stores many white butterflies that, once corrupted, become
akumas
, which he uses to
akumatize
his
victims
.
Appearance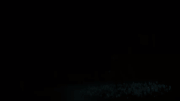 The room is large, dome-like and dark when Hawk Moth is not using an akuma. It has a large window with a butterfly (or flower) design that opens whenever Hawk Moth plans to send an akuma to a person who feels strong negative emotions. In the far back of the room, an octagonal shape is on the ground, which might be an exit/entrance to the lair.
There is a platform where Hawk Moth stands on to travel from the Agreste mansion to his lair.
Once a villain gets defeated, the window closes, encasing the room in darkness once again.
Sightings
Episodes
Comics and books
Other
Trivia
In the Ladybug PV, Hawk Moth's lair is a blimp.

The blimp also includes butterfly designs on the walls, the floor, and a glass window in the gondola, along with on the sides of the blimp's envelope.

Hawk Moth's lair is the only room to appear in every episode thus far.
In "Robustus", it is revealed that this room has an auto-destruct system in which several explosive rockets are launched towards whoever is inside.
Gallery
Screenshots